Because the trips we take are always far too short for our taste, we are always looking for ideas to have the impression of reliving these wonderful moments with friends, family, couples or even alone, again, again and again.
The best way to feel that pleasure lasts over time is to create memories. We are not talking here about memory memories, which are just as important, if not more important, but about written and visual memories.

Indeed, wherever you are and at any time of the year, your material memories will allow you to plunge your nose back into your holidays and relive moments that could have flown away with time. In addition to being generally a nostalgic moment, it is also a good opportunity to get together with the people you left with and spend a good time remembering anecdotes that could trigger tears, laughter... emotions that we all love to relive!

Nowadays we are lucky enough to have a lot of means to create this type of memory. Photography, video, writing and even body marking, such as tattooing for some, are among them.
The photography

Taking pictures is THE first reflex for everyone when it comes to creating memories. It is a good way to share on social networks, especially on Instagram which is a very popular network at the moment but also to be able to send them quickly to your friends and family.

Indeed, since the invention of photography in 1839, this art has continued to develop. Now easily stored both digitally and in print, photography is still a must!

As easy as it may seem, there are still precautions to take to be able to take pictures throughout your trip. In particular, remember to empty your storage space to have enough space on your phone or memory card, you can even take a second one to be sure. Also, remember to recharge your device's batteries properly and have what it takes. We all experienced the disappointment of not being able to take pictures anymore because of the lack of battery power...

Additionally, remember to save your photos to another device (computer for example) when they are taken. You never know, if you lose your device, break it or that storage has had a problem... better to prevent than to cure!

Even if it gets lost a lot, we really advise you to create photo albums. Keeping your photos only on cameras and never printing them is really a shame... You and I both realize how much we like to see the photos of our older relatives in their beautiful albums. In addition, there are so many sites now that make it easier to create photo albums, there is almost nothing more to do. We tried Cheerz that is really great 

You can also use them to decorate your room or apartment by hanging them from a string, you can give them the shape of a picture straight out of a Polaroid, you can frame them, make a painting, create a mug and offer it, make a phone shell... so many possibilities!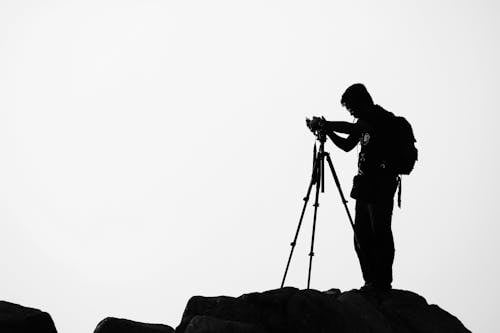 Also, even if smartphones now allow you to take beautiful pictures, we recommend purchasing a small compact camera. Very easy to use and very practical, the compact camera is small and easy to fit in your pocket or bag, and it is really light! With this type of camera, you can take beautiful pictures without being an expert. You can find a good compact device of the brand SONY or CANON between 200 and 300 euros for a very good quality/price ratio. It's a small budget to plan for, but know that your camera will always be useful, it will last and we're sure you'll never regret having another camera than your smartphone with you. In addition, you can also make videos with it.
The video

The second most used tool. Video, is even more intrusive than photography. Same device, different button, you can switch hyper easily and quickly between photo and video. We all like to look at a nice moment of our trip again, don't lie, we've all smiled stupidly or laughed at these images.

You can make videos with your phone, but be careful with your storage space and quality, which is not always very good depending on the devices. Otherwise, the advantage of cameras is that they also make videos (be careful if you take an SLR for example, some people don't make videos). The same sentence as for the photo, be careful with the battery of your camera and take with you all the necessary things to recharge it.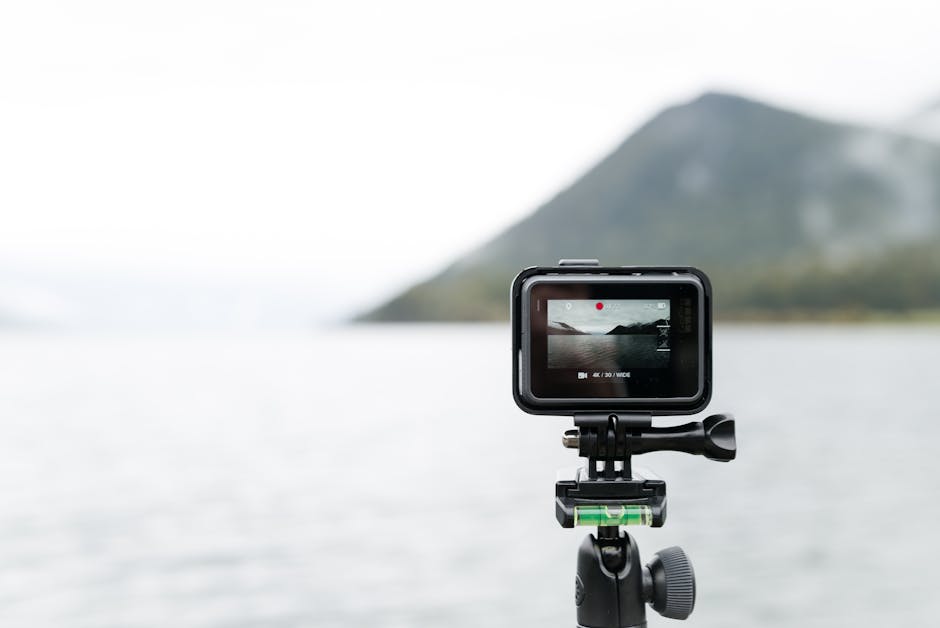 Otherwise, especially for sports enthusiasts, we advise you to buy a small Go Pro. It's so small and practical, honestly, we really recommend it to everyone. Waterproof, small, of good quality, you can film yourself (in selfie) easily, you can hang it anywhere, it is super robust... so many qualities that will make the Go Pro your best travel companion! If you don't know them, don't hesitate to go and get information from their website. We particularly like the Go Pro Hero 4 Session which is very tiny and very handy!

You can simply store your videos on a hard drive, computer or phone. If you are a little creative and you like new technologies, you can make a short video montage, with music, cool effects... It's honestly not difficult to do and super fun to watch again. You have applications like Imovie on MacBook that are free and easy to use, you can have a really stylish look by linking photos and videos to your edit!
Taking notes

Older school, we think much less of it. But writing is really a great way to keep your mind active and to put words on pictures. The visual is good, it is even said that it is better to have an image than a thousand words but sometimes it is not quite true. Writing can bring up emotions that are completely different from those created by images.

It doesn't take much time, you can just take 5 minutes of your day to write a few notes that summarize your day, what you felt, what you saw, what you did... Whether it's on a small notebook, on your phone, your computer, a post-it, a piece of toilet paper. You have several options and once you get back in, you can put all your notes on the page or leave them as they are if you prefer.
You don't need a nice pen to write. Your own words will always be pleasant to read again when you want to look back on your good or even bad travel memories. If you like it, you can even keep a blog, it's easy to manage and create. You can put all your writings in it as well as link your photos and videos and share them. The e-portfolio is also nice to do, it has a little more educational side.

If we can give you some advice, favour writing, which is very much lost and which in the end remains a beautiful way to express your feelings. Writings do not lie, you will feel more easily, later by rereading them, the emotions you felt at that moment.

Photos and videos are beautiful and pleasant to review but sometimes they don't honestly reflect the journey. Moreover, it is sometimes difficult to find a good balance, to be too behind the screen to want to capture everything, it really prevents you from enjoying the present moment.

Creating your memories will allow you to go back in time and it is also an important way to see how our view of the past has changed. Memories will somehow allow you to go back on a trip so create as many as you can!
--> Rule # 1: How to Choose the type of trip that suits you?
--> Rule # 2: How to Select the Best Destination According to your Expectations?
--> Rule @ 3: How to Choose the Best Transport System while Traveling?
--> Rule # 4: What are the Essential Objects not to Forget when Travelling
Adventurously yours, 
Eiken Team